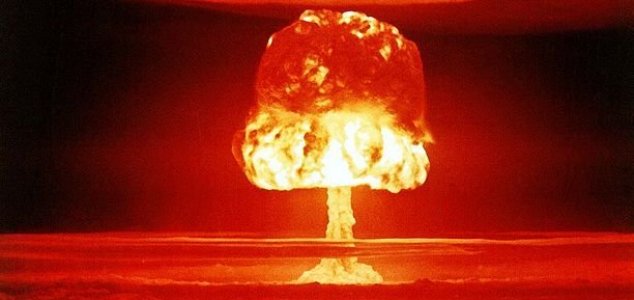 The world remains on the brink of annihilation.

Image Credit: US Department of Energy
The clock's perilous position continues to reflect the existential risks faced by the world today.
The symbolic clock, which has been maintained by the Bulletin of the Atomic Scientists since 1947, is a visual representation of how close the world is to disaster based on political and technological threats such as nuclear annihilation and climate change.
This time last year the time on the clock was altered to show three minutes to midnight - the most precarious position it had been in since the risk of a nuclear conflict during the Cold War.
Unfortunately little has improved in the last twelve months and scientists have revealed that the clock's position will be staying where it for a second year running.
Some of the global threats cited in the decision include terrorism, climate change, cyber threats, North Korea's nuclear weapon status and tensions between the US and Russia.
"The fight against climate change has barely begun, and it is unclear if the nations of the world are ready to make the many hard choices that will be necessary to stabilize the climate and avert possible environmental disasters," said cosmologist Lawrence Krauss.
Source: Discovery News | Comments (13)
Tags: Doomsday Clock