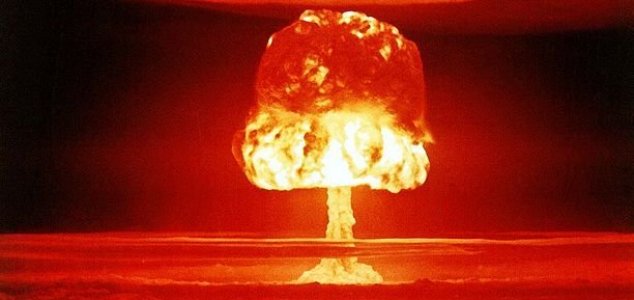 Things are not looking great.

Image Credit: US Department of Energy
According to the latest movement of the symbolic clock, the state of our world has gone from bad to worse.
Maintained by the Bulletin of the Atomic Scientists since 1947, the Doomsday Clock is a visual representation of how close the world is to disaster based on political, environmental and technological threats such as nuclear annihilation and climate change.
Twelve months ago, officials decided to leave the hands on two minutes to midnight which at the time was the closest the clock had been to the dreaded 12 o'clock position since 1953.
Back then, the Soviet Union had been preparing to test its first atomic bomb and the United States had already conducted such a test just a few months earlier.
Rather worryingly, this year's update has seen the hands move even closer still to a mere 100 seconds to midnight - a sure sign that things haven't exactly improved much over the last 67 years.
"The Doomsday Clock is a globally recognized indicator of the vulnerability of our existence," said former Irish President Mary Robinson. "It's a striking metaphor for the precarious state of the world, but most frighteningly, it's a metaphor backed by rigorous scientific scrutiny."
It is believed that recent events in the Middle-East may have contributed the most to this year's change, in particular due to the increased risk of nuclear war with Iran.
"We're in it, it's dire, but we're not there yet," said executive chairman Jerry Brown. "We can still pull back from the brink, but we have to do what we're not doing."
"Whatever we've done to date, it is totally inadequate."
Source: npr.org | Comments (23)
Tags: Doomsday Clock