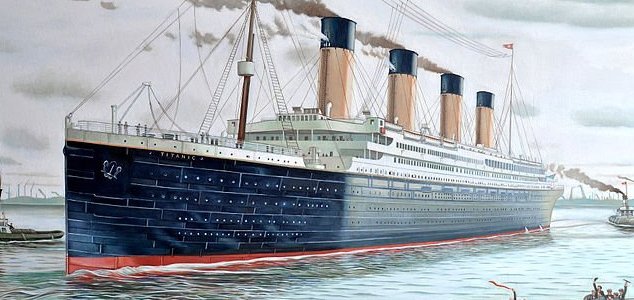 Would you book passage on the Titanic II ?

Image Credit: CC BY-SA 3.0 Karl Beutel
Australian billionaire Clive Palmer has built a full-size replica of the famous 'unsinkable' ship.
Constructed by Palmer's company Blue Star Line, the Titanic II has been designed to replicate the original vessel, including all of its interior rooms, in almost every single way.
Originally planned back in 2012, the ship's development has been progressing well and the company has now revealed that the Titanic II will be officially setting sail in 2018.
Passengers will be offered exactly the same first, second and third class booking options as those who boarded the ill-fated original and every room and cabin has been recreated in incredible detail.
The company has even forsaken modern facilities found aboard conventional cruise ships in favor of authenticity by ensuring that everything looks and operates exactly as it did on the original.
According to James McDonald, Blue Star Line's global marketing director, the only exception to this rule will be the inclusion of more lifeboats and other modern safety measures.
"The new Titanic will of course have modern evacuation procedures, satellite controls, digital navigation and radar systems and all those things you'd expect on a 21st century ship," he said.
Despite the notorious reputation of the original Titanic's maiden voyage, the Titanic II has been generating a lot of interest with some passengers willing to pay up to $1 million for a ticket.
Let us hope that things go better for them than they did for those aboard its predecessor.
Source: New York Post | Comments (26)
Tags: Titanic