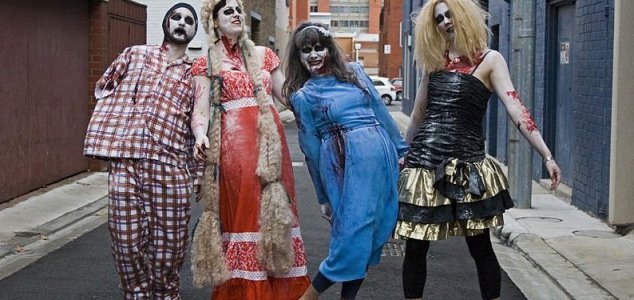 Zombie apocalypse ? At least Amazon's software can help...

Image Credit: CC BY 2.0 Andrew Braithwaite
The Internet giant has added a rather unusual clause to the small print of one its latest products.
In a peculiar move that hopefully doesn't mean that Amazon knows something that we don't, the company has decided that adding an exemption clause to cover the possibility of a zombie apocalypse is a necessary step during the release of its new game engine software.
The terms and conditions document, which all users are expected to agree to before using the product, features a statement indicating that it is not permissible to use the software to build "life-critical or safety-critical systems" unless the world has been taken over by flesh-eating zombies:
"This restriction will not apply in the event of the occurrence (certified by the United States Centers for Disease Control or successor body) of a widespread viral infection transmitted via bites or contact with bodily fluids that causes human corpses to reanimate and seek to consume living human flesh, blood, brain or nerve tissue and is likely to result in the fall of organized civilization."
Let's hope that nobody will ever need to put this particular loophole to the test.
Source: Telegraph | Comments (5)
Similar stories based on this topic:
Tags: Amazon, Zombie