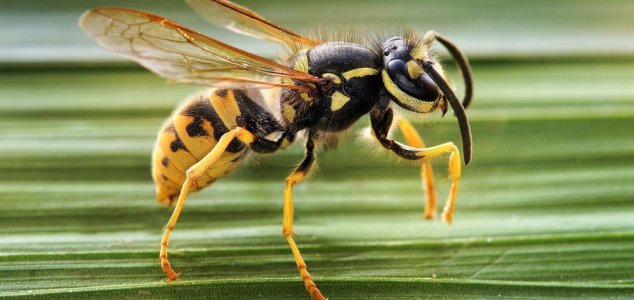 Wasps possess intriguing navigational skills.

Image Credit: CC BY-SA 2.5 Richard Bartz
Sand wasps have been observed flying in reverse to help them create a map of their surroundings.
There's no denying that wasps are remarkably adept at navigating their way around, but after spending time away from their hive during the day how exactly do they find their way back ?
The secret in the case of the sand wasp, it turns out, is to go out on an orientation flight before leaving the area in an effort to build up a complete picture of the surrounding landscape.
What makes this even more incredible is the fact that the wasp does it while flying backwards.
"They look back at the nest from the view point of their future return," said study co-author Prof Jochen Zeil. "It's a bit like when you leave a hotel in an unfamiliar environment. To make sure you recognize it when you come back, you turn back as you are leaving it."
"It's a very smart way of obtaining all the information you need to get back."
By capturing the three-dimensional flight path of a wasp as well as the direction that it was facing during that time, the researchers were able to learn how the insects mapped their surroundings.
It turned out that the orientation flight involved flying in a peculiar reverse zig-zag pattern.
"In a way we were sitting in cockpit of this animal while it was learning how the scene looks like around the nest on departure," said Dr Zeil.
Source: ABC.net.au | Comments (6)
Similar stories based on this topic:
Tags: Wasp