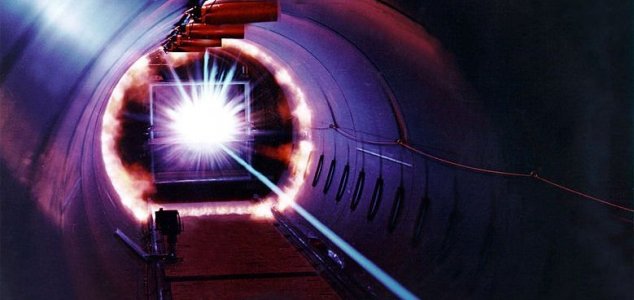 Data stored on the new format is likely to outlive our civilization.

Image Credit: NASA
Scientists have created a new type of data storage that can keep information safe for billions of years.
Storing data for long periods of time is a tricky business. Even today's forms of data storage such as DVDs and Blu-rays have a finite lifespan of around 200 years before becoming unreadable and some older formats such as cassette tapes and floppy disks have already started to fail.
Now in a new bid to get around this problem scientists have come up with a completely new type of storage medium - one that can store terabytes of data and keep it safe indefinitely.
Developed at the University of Southampton's Optoelectronics Research Center, the new format works by encoding information on to a thin glass disc using a special laser.
According to the researchers, because glass if such a tough and chemically stable material the information stored on it will last up to 13.8 billion years - over three times the age of the Earth.
"We have created the technology to preserve documents and information and store it in space for future generations," said Professor Peter Kazansky. "This technology can secure the last evidence of our civilization: all we've learnt will not be forgotten."
Source: Christian Science Monitor | Comments (19)
Tags: Data Storage, Disc