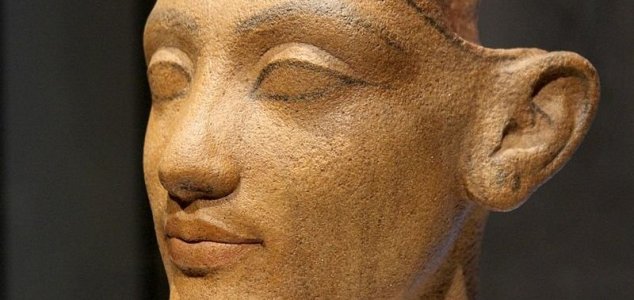 Is Queen Nefertiti buried behind Tutankhamun's tomb ?

Image Credit: CC BY-SA 4.0 Miguel Hermoso Cuesta
New scans will take place next month in a renewed bid to locate a secret room in King Tutankhamun's tomb.
The search for the mysterious hidden room began last year when British archaeologist Nicholas Reeves discovered what he believed to be the outline of at least one hidden doorway after examining high resolution photographs of the tomb's interior.
Soon afterwards the Egyptian Antiquities Ministry authorized the use of scanning equipment within the tomb to look for evidence of hidden rooms and initial infrared scans revealed that part of the tomb's northern wall appeared to exhibit a different temperature to the rest of the tomb - a discrepancy thought to indicate the presence of a secret chamber.
Excitement grew even further when earlier this year Egypt's tourism minister, Hisham Zazou, appeared to confirm to a news outlet in Spain that a treasure-filled chamber had been found.
His comments, which were later played down by the ministry, have since become the subject of much speculation and it remains unclear whether a chamber was actually found or not.
What we do know however is that more scans have been scheduled for the beginning of next month and that a press conference will be held afterwards to announce the results.
If a secret chamber really has been found within the walls of King Tutankhamun's tomb then it will undoubtedly be one of the most important archaeological discoveries ever made.
Source: Live Science | Comments (289)
Tags: Tutankhamun, Egypt