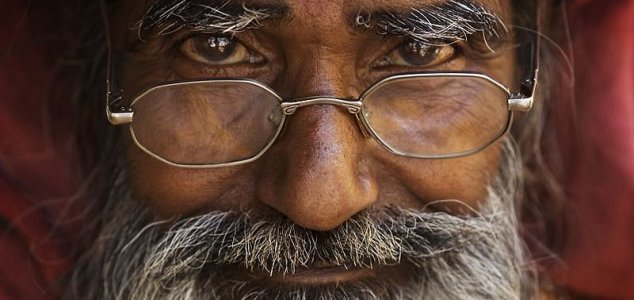 For most of us, grey hair is a sign that we are getting older.

Image Credit: CC BY-SA 3.0 Jorge Royan
The find could make it possible to slow down or even prevent our hair from going grey as we get older.
Nobody likes going grey, but while a bottle of hair dye can help to mask this inevitable sign of aging, scientists have found something that could eventually lead to a permanent solution to the problem.
The research involved collecting and analyzing DNA samples from 6,000 volunteers spread across several continents in an attempt to find the gene responsible for causing hair to lose its color.
"We already know several genes involved in balding and hair color but this is the first time a gene for greying has been identified in humans, as well as other genes influencing hair shape and density," said lead author Dr Kaustubh Adhikari. "It was only possible because we analyzed a diverse melting pot of people, which hasn't been done before on this scale."
While the gene's discovery is certainly a good start, scientists believe that there are many other genetic and environmental factors responsible for hair turning grey as we age.
"The genes we have identified are unlikely to work in isolation to cause greying hair... but have a role to play along with many other factors yet to be identified," said Dr Adhikari.
Source: BBC News | Comments (21)
Tags: Grey Hair, Aging