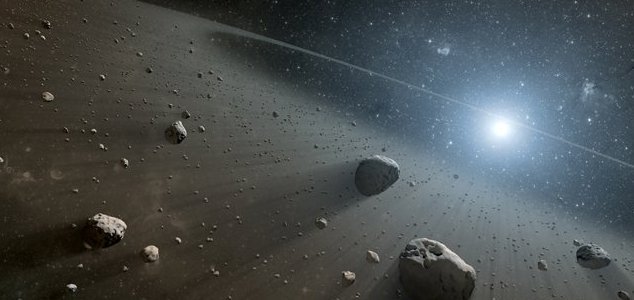 It looks incredibly unlikely that 2013 TX68 will collide with the Earth.

Image Credit: NASA/JPL-Caltech
Astronomers have moved to allay concerns over the possibility of an asteroid collision early next week.
At approximately 100ft in diameter, asteroid 2013 TX68 is slightly larger than the rock that exploded over Chelyabinsk back in 2013 which damaged hundreds of buildings and injured 1,500 people.
Fortunately though this latest space rock does not appear on NASA's list of potentially dangerous asteroids at all and the chances of a collision are thought to be very small indeed.
Instead, astronomers argue, it will probably pass anywhere from as little as 22,300 miles - the distance of Earth's geostationary satellites - to as far as four times further away than the moon.
There is still a possibility that the asteroid will warrant an entry on NASA's hazardous asteroid list in the event that observations nearer the time make it out to be larger than previously thought however this is also believed to be extremely unlikely given what we know of it so far.
"Itís possible but unlikely," said Cornell University doctoral candidate Sean Marshall.
"Still, you wouldnít want to be there if it hit. It could still wipe out a city."
Source: New York Times | Comments (13)
Tags: Asteroid, Earth