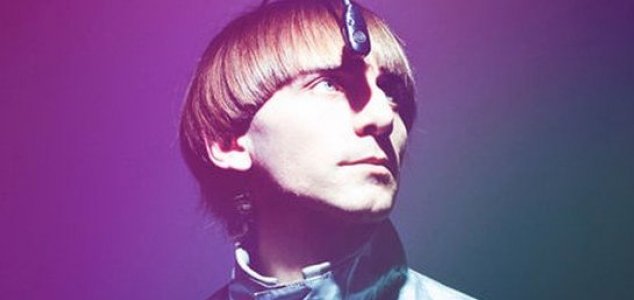 Harbisson is the world's first known cyborg.

Image Credit: CC BY 2.0 Dan Wilton/The Red Bulletin
Neil Harbisson has the ability to listen to colors around him using a device implanted inside his skull.
Born colorblind, Harbisson had been doomed to a life in black and white until, dissatisfied with his condition, he 'hacked' his own body by having a special antenna attached to the inside of his head.
The remarkable device is able to convert colors in the world around him in to sounds which he is able to pick up and mentally translate in to a concept of color that his eyes are unable to provide.
Within just three years Harbisson had managed to completely memorize the sounds associated with every single color and was even able to pick up infrared and ultraviolet wavelengths as well.
In addition to producing his own unique artwork, the 33-year-old remains a firm advocate of the transhumanism movement which seeks to upgrade the human body with technology.
In the future he also hopes to adapt and improve the technology used in his antenna so that it can translate other things, such as the taste of food on a plate, in to sound as well.
Whether implants of this kind will ever become commonplace however remains to be seen.
Source: Discovery News | Comments (7)
Tags: Neil Harbisson, Implant