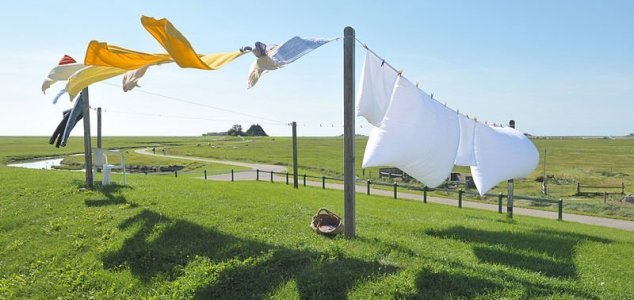 Can clothes really clean themselves ?

Image Credit: CC BY-SA 3.0 Michael Gabler
Researchers are developing clothes that can be cleaned simply by exposing them to a light source.
The idea of clothes that never need to be washed or cleaned might sound like something out of a science fiction movie, but now thanks to the efforts of scientists at RMIT University in Australia, this futuristic concept may actually be closer to becoming reality than you might think.
The key to the technology lies in growing tiny nanostructures on the fabric which, when exposed to a light source, cause any organic matter on the clothing's surface to degrade.
"Basically what we do is take a simple cotton textile, we have a few different new methodologies to grow nanostructures directly on them, and then once these structures are formed we can just shine light on them," said Dr Rajesh Ramanathan.
The technology could prove invaluable in hospitals where this unique self-cleaning mechanism could help to prevent the spread of infections, especially superbugs.
"In fields like biology or antibacterial textiles, one of the problems the entire world is facing is superbugs, it's very difficult to kill them or get rid of them," said Dr Ramanathan.
"So one of the potential aspects of this material is that we have started testing it on superbugs and it's showing amazing results."
Source: ABC.net.au | Comments (18)
Tags: Clothes, Light, Nanotechnology