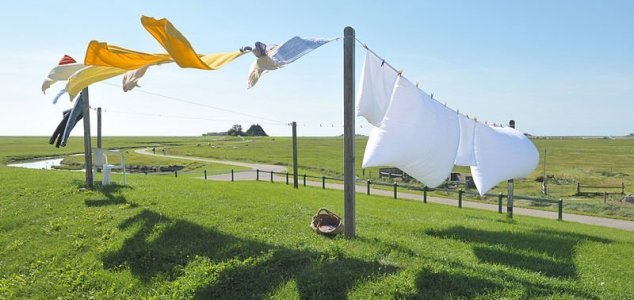 Should clothes have their own Internet access ?

Image Credit: CC BY-SA 3.0 Michael Gabler
What if all those unused clothes stashed in the back of your wardrobe decided to find a new owner ?
As online connectivity becomes ever more prevalent in the modern age, an increasing number of devices ranging from car dashboards to fridge-freezers are ending up with access to the Internet.
Now in a new bid to take this even further, researchers at Birmingham City University are trying to find a way to give items of clothing the ability to connect to the Internet as well.
These so-called 'smart' clothes would be capable of sending you a text message if you hadn't worn them for a while and could even list themselves on eBay if you neglected them for too long.
"Think of the surprise when an owner suddenly receives bids for items they didn't know were in their wardrobe," said Future Media senior lecturer Mark Brill. "The connected wardrobe is a practical, engaging concept to encourage people to think about their clothing consumption."
While technically impressive, the idea of having your clothes decide when it's time for them to find a new owner isn't going to seem particularly appealing to most people.
"Perhaps we can even move away from the idea of 'ownership' of clothing, to simply using them as long as we need them," said Brill.
"When we've worn them enough, the items will pass themselves on to their next keeper to wear."
Source: Telegraph | Comments (7)
Tags: Clothes, Auction, Internet