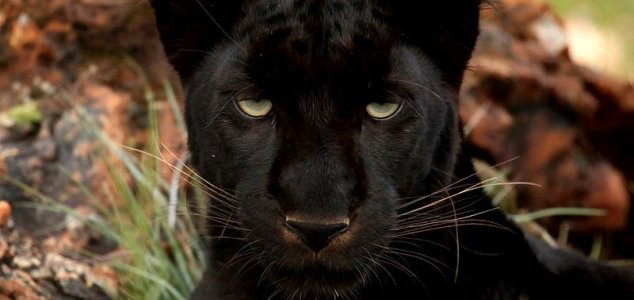 Is there a panther on the loose in Worcestershire ?

Image Credit: CC BY-SA 3.0 Rute Martins
A terrified couple in England have sketched a creature that they encountered while out driving at night.
Robert and Nicola Ingram had been passing through Croome Court in the early hours of the morning when they caught sight of a large, black, four-legged beast at the side of the road.
"It was petrifying. It looked like it was on steroids," Robert said of the incident. "We'd heard rumours about an escaped panther in the area, but we'd thought it was a load of nonsense."
"But when I saw this animal with my own eyes, I was stunned. It was enormous, far too big for a fox or a dog. It must have weighed about 9 stone - about the same as a slim adult."
The couple later drew a sketch of the creature that they saw. ( below )
"It looked right at us and walked up to the car. It then lowered the front of its body and looked like it was going to pounce," Robert continued.
"We just slammed the car into reverse and went as far as we could. It was terrifying."
Source: Telegraph | Comments (17)
Similar stories based on this topic:
Tags: Werewolf, Alien Big Cat