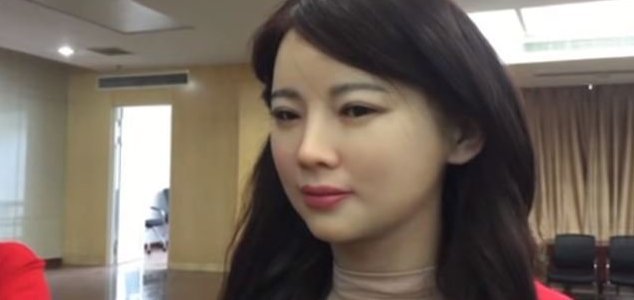 At a glance the robot could be mistaken for a real person.

Image Credit: YouTube / New China TV
Researchers have unveiled a fascinating new robot that has been designed to look like a human woman.
Developed at China's University of Science and Technology, the eerily human-like contraption took three years to build and is capable of emulating human speech and facial expressions.
Thanks to its unique programming, Jia Jia is also able to recognize when someone is speaking to it and can even react accordingly when someone is taking a photograph.
While its abilities are somewhat limited right now, the robot's creators are hoping to continue developing its learning capabilities so that it can more realistically emulate human behavior.
"We hope to develop the robot so it has deep learning abilities," said creator Chen Xiaoping.
"We will add facial expression recognition and make it interact more deeply with people."
Source: SlashGear | Comments (24)
Tags: Jia Jia, Robot