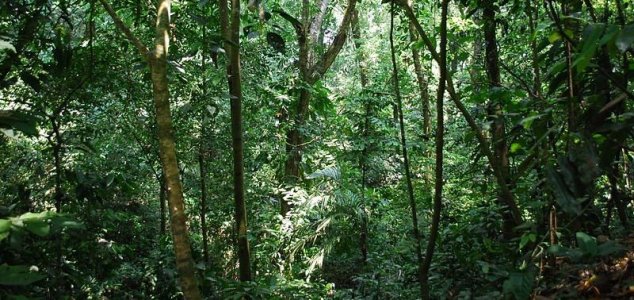 The jungle city was found using star maps.

Image Credit: CC BY-SA 3.0 Alejandro Linares Garcia
Teenager William Gadoury has become a social media sensation after locating a city in the Yucatan jungle.
Having been fascinated by the Mayan civilization ever since hearing about the 2012 apocalypse prediction, the 15-year-old, who is from Saint-Jean-de-Matha in Quebec, came up with a theory suggesting that the locations of Mayan cities might correspond to the positions of the stars.
To put this to the test he tried overlaying Mayan star maps with satellite images from Google Earth and was able to confirm that there was indeed a correlation between the two as he had predicted.
Using his new method, William was able to infer the existence of another, previously undiscovered city at a location which matched up to the position of one of these stars.
To confirm his finding, he collaborated with both the Canadian Space Agency and Dr. Armand Larocque from the University of New Brunswick who applied digitial image processing to satellite photographs of the region to see if there was anything there.
It turned out that the 15-year-old had been spot on all along and had actually discovered a major new Mayan city containing 30 buildings and a pyramid measuring 86 meters in height.
William has opted to name the new city K'ÀAK 'CHI' which means "Mouth of Fire".
Source: BBC News | Comments (53)
Similar stories based on this topic:
Tags: Mayan, Yucatan