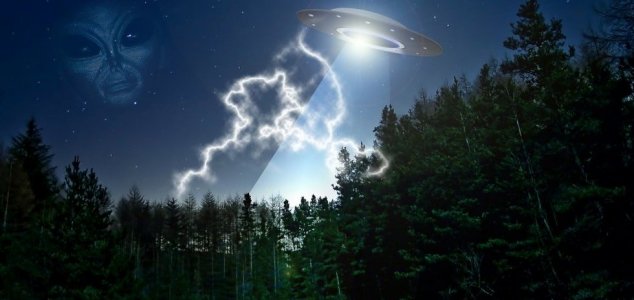 The bizarre incident was covered by a local TV news station.

Image Credit: PD / Photovision / Pixabay
Three witnesses claimed to have encountered the entity around one week ago in the city of Santa Cruz.
The bizarre incident, which was picked up by local TV news outlet Notivision, allegedly occurred at around 10pm at night after a mysterious object was seen circling above the houses.
According to reports, the 'UFO' allegedly landed in a tree and one of its occupants emerged.
"Something came down, straight down," said one of the witnesses. "A light came straight down, more or less, and they say it lost itself in that tree. It tried to get into that house over there."
Another witness described a "very loud sound" that stopped as suddenly as it had begun.
"All the signals went out," she said. "There was no way to record that sound. Suddenly it fell down and disappeared. I donít know what it could have been."
According to the report, the 'entity' - whatever it might have been - climbed back up the tree to its vehicle which promptly took off and disappeared in to the night.
Given the questionable nature of the incident however - especially coupled with the total lack of any corroborating evidence at all - it would seem prudent to approach it with a hefty dose of skepticism.
As it stands, the encounter is more likely to have been either a prank or the product of one drink too many than an actual genuine encounter with an extraterrestrial visitor.
Source: News.com.au | Comments (15)
Tags: Argentina, UFO, Alien