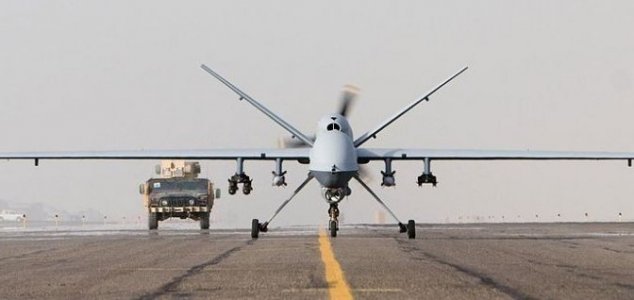 It may soon be possible to chemically 'grow' drones in a laboratory.

Image Credit: US Air Force
New research is aiming to chemically grow unmanned aerial drones to make them quicker to produce.
In an extension of existing 3D-printing technologies, the project, which is being headed up by Professor Lee Cronin at Glasgow University and engineers from British aerospace company BAE Systems, could ultimately revolutionize the rapid construction of drones for the military.
Using something called a 'chemputer', the research aims to speed up the chemical reactions in the 3D-printing process at the molecular level to reduce development time from months to mere weeks.
The concept is still in its early stages and Professor Cronin admits that creating something as complex as a drone is going to be extremely challenging, but in the future the creation of an effective 'digital synthesis engine' may make it possible to rapidly produce just about anything.
The below concept video from BAE Systems offers a brief look at how the whole thing will work.
Source: BBC News | Comments (9)
Tags: Drones