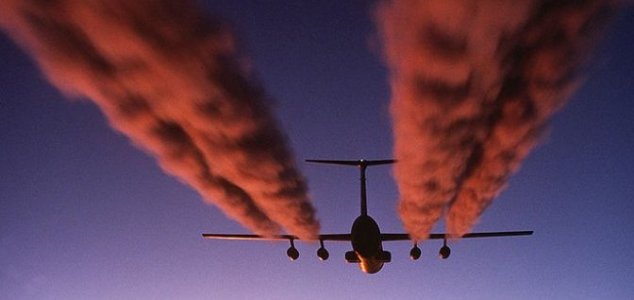 Experts have played down reports of a chemtrails conspiracy.

Image Credit: US Air Force
Are shadowy government agencies spraying us with chemicals from airplanes or is the whole idea nonsense ?
For years, conspiracy theorists have been putting forward the notion that the vapour trails visible in the sky behind high-altitude airplanes are actually laced with chemicals that are being sprayed on an unsuspecting populace for undoubtedly nefarious purposes.
This idea become particularly prevalent back in the 1990s when the US Air Force ended up having to defend itself against accusations of "spraying the US population with mysterious substances".
Fast forward to the present however and now a new survey of 77 environmental scientists and geochemists has revealed that the overwhelming majority of experts believe that there is insufficient evidence of a secret spraying program and that the trails left by airplanes are totally innocuous.
Described as the first ever peer-reviewed journal paper addressing the chemtrail conspiracy theory, the study was backed by the University of California, Irvine, the Carnegie Institution for Science and a non-profit group called Near Zero which is partially funded by Microsoft's Bill Gates.
"We wanted to establish a scientific record on the topic of secret atmospheric spraying programs for the benefit of those in the public who haven't made up their minds," said co-author Steven J. Davis.
Whether this will put the chemtrails conspiracy to bed once and for all however remains to be seen.
Source: EarthSky.org | Comments (65)
Tags: Chemtrails