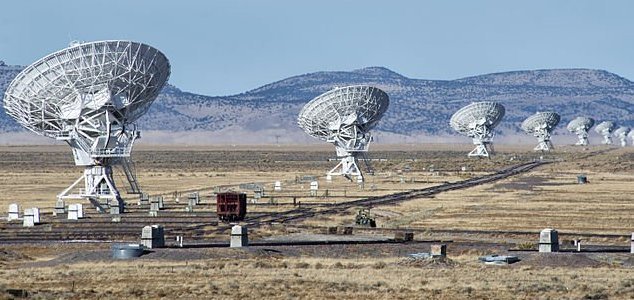 Has an alien signal been picked up or is it something more mundane ?

Image Credit: CC BY-SA 2.0 John Fowler
Astronomers are attempting to determine the nature of a strange signal picked up by a Russian telescope.
First detected over a year ago, the anomalous signal, which is thought to originate 94 light years away in a solar system known as HD 164595, wasn't even reported at all until relatively recently.
Now Seth Shostak of the SETI Institute ( Search for Extraterrestrial Intelligence ) has revealed that efforts are underway to investigate the signal for signs that it might have come from aliens.
HD 164595 itself certainly doesn't seem like a particularly promising place to look, especially considering that its one and only known planet is a large and inhospitable Neptune-like world.
Nonetheless, it remains possible that there may be other, smaller planets orbiting the star.
Whether the signal really is coming from intelligent extraterrestrials however remains to be seen.
Source: NPR.org | Comments (21)
Similar stories based on this topic:
Tags: SETI, Signal