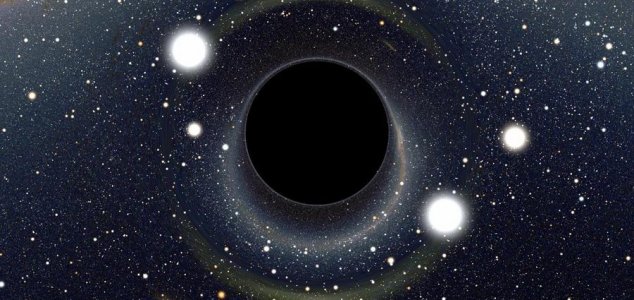 Do small-scale black holes pass through our planet ?

Image Credit: NASA / Alain Riazuelo
The universe could be filled with primordial black holes which pass through us once every 1,000 years.
Regular black holes, which are formed when a sufficiently massive star collapses in on itself, are typically several solar masses in size - enough to envelop whole star systems.
According to a recent NASA study however, the cosmos could also be teeming with much smaller black holes that formed in large numbers even before the universe itself came in to existence.
Scientists estimate that these miniature black holes could posses a mass similar to that of the moon but would be infinitesimally smaller with a maximum width equivalent to that of a single human hair.
"Asteroid-mass black holes, if they were all of the dark matter, might pass through the Earth once a millennium or so, but would be very, very hard to detect," said astrophysicist Timothy Brandt.
"If you had somebody right there, they might be able to observe one."
A black hole comparable in mass to that of the moon however might be a different story.
"We certainly would notice if one passed near the Earth, since it would affect the orbits of all of our satellites," Brandt told Business Insider. "I imagine that it would mess up GPS for example."
Fortunately though, even if black holes of this size really are out there, we would likely have to wait longer than the entire age of the universe for one to actually venture in our direction.
Source: Business Insider | Comments (29)
Similar stories based on this topic:
Tags: Black Hole