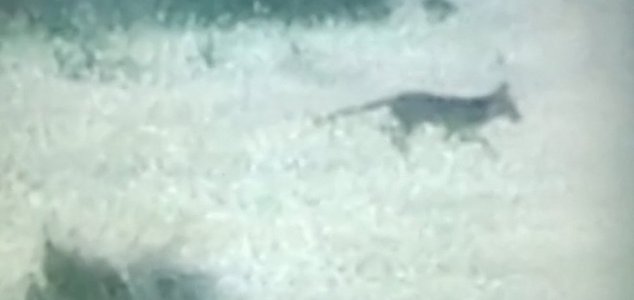 Could this be a live thylacine ?

Image Credit: YouTube / Thylacine Awareness Group of Australia
Unseen footage of what appears to be a live Tasmanian tiger in Victoria has appeared on social media.
The second video of an alleged thylacine to have been posted online this month by the Thylacine Awareness Group of Australia, this latest video, which was filmed back in 2008, shows what some believe to be a live Tasmanian tiger running around in a field in the south-east of Australia.
Neil Waters, who heads up the group, maintains that what the footage shows is the real deal.
"This thylacine here was a lot bigger and broader than the fox," he said. "It does appear to have its rear hock go flat when it steps which would give the indication that it has that typical rear foot like a thylacine. It's got an incredibly thick neck and it's very stocky in its build."
"It also has that very long, stiff tail that looks like an extensions of the back bone essentially, it doesn't really move, it certainly doesn't sway side to side like a dog."
The video itself, as well as an interview with the woman who recorded it, can be viewed below.
Source: YouTube | Comments (110)
Similar stories based on this topic:
Tags: Thylacine, Tasmanian Tiger