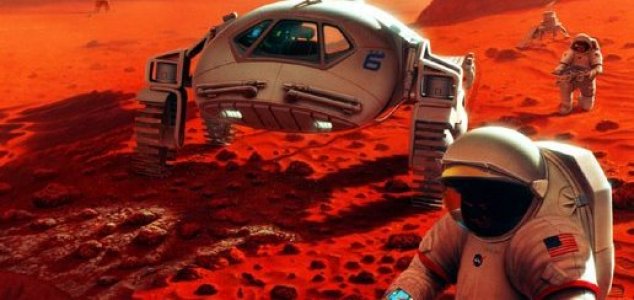 NASA's manned space program is about to receive a major boost.

Image Credit: NASA/Pat Rawlings
The President-elect is hoping to send humans back to the Moon - and beyond - within the next few decades.
According to reports, the billionaire businessman, who controversially called climate change "a Chinese hoax" back in 2012, is hoping to refocus NASA's efforts on to much bigger goals than "space station resupply and politically correct environmental monitoring."
"We would start by having a stretch goal of exploring the entire solar system by the end of the century," said Trump's space policy adviser Bob Walker.
"You stretch your technology experts and create technologies that wouldn't otherwise be needed. I think aspirational goals are a good thing. Fifty years ago it was the ability to go to the moon."
Current NASA Adminstrator Charles Bolden is set to step down in January and his two most likely replacements, James Bridenstine and Scott Pace, are keen supporters of returning to the Moon.
Legendary astronaut Buzz Aldrin believes that the move will also help to send humans to Mars.
"It's time for us to join international partners by helping them do what we did," he said. "Refueling of the landers on the surface of the moon is very important so we will know how to do that at Mars, and that will give us great savings. Mars is the objective and we have to reduce some of the cost."
"Americans seem to know intuitively that the destiny of a free people lies in the stars."
"Donald Trump fully agrees."
Source: Global News | Comments (20)
Similar stories based on this topic:
Tags: Moon, Trump, NASA