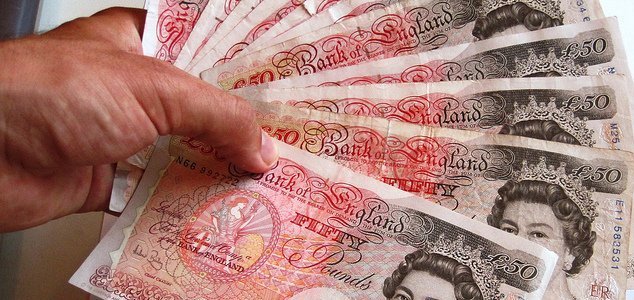 The bank notes turned out to be little more than fakes.

Image Credit: CC BY 2.0 Images Money
An anonymous do-gooder sent shoppers in to a frenzy when he showered them with bank notes on Saturday.
Carrying hundreds of pounds in cash, the man scaled the Park Mall shopping center in Ashford and threw stacks of £10 notes from the rooftop while yelling "Merry Christmas everybody!"
Members of the public quickly hurried over and started trying to pick up the notes, however it soon became clear that not everything was quite what it seemed.
It turned out that the whole thing was actually a prank orchestrated by a man known as "Mr Nice" whose friend, Paul Ryan, had captured the whole thing on camera believing it to be the real deal.
In actual fact the money was fake, much to the disappointment of those who grabbed some of it.
"I didn't know they were fake!" said Ryan. "He showed me the cash before he did it but he must have switched it. I know he has the cash to do it so I believed him but now I feel so stupid."
"Turns out he tricked me like everyone else - he just wanted a viral video."
Source: Kent Online | Comments (14)
Similar stories based on this topic:
Tags: Money, Prank