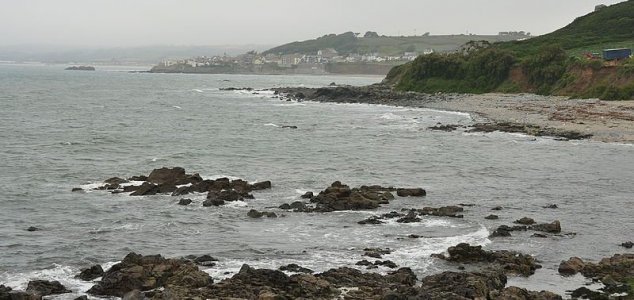 Marazion at St Michael's Mount is one of the worst hit areas.

Image Credit: CC BY-SA 4.0 Nilfanion
Vast quantities of mackerel and pilchard have washed up along the shore for the second time this month.
The distinctive shingle of one of England's most popular beaches was left transformed this week after it became covered in the shimmering remains of several hundred thousand fish.
The extraordinary mass beaching is the second to have taken place this month along the same stretch of coastline and experts have been left scratching their heads over the cause.
"The first thing I came across was a dolphin already decomposing and as I approached the shoreline, I was astonished," said beach visitor Katrina Slack.
"It was almost as if the waves were made up of thousands of shimmering fish."
"The closer I got I realised the beach was just covered in dead fish and more and more were coming in with every wave. It was a horrible but breathtaking scene."
One possible explanation is that the fish had been attempting to elude a large predator.
"It's quite unusual for fish to want to leave the water, it's usually a result of panic, because of a predator, but at this time of year that would be unusual," said marine expert James Wright.
Source: The Guardian | Comments (12)
Tags: Beach, Cornwall, Fish