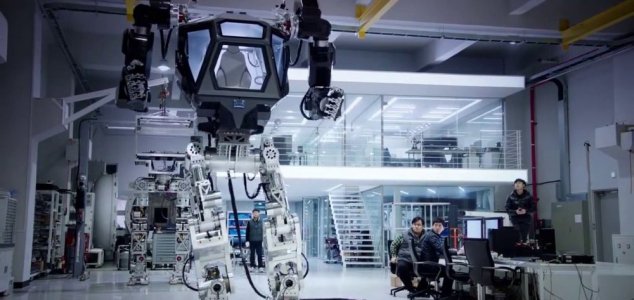 The robot is nothing if not impressive.

Image Credit: Vitaly Bulgarov / Korea Future Technology
A giant bipedal robot that looks like something out of the movie 'Avatar' has been unveiled this month.
The four-meter tall contraption, which features two arms that can be controlled through direct mapping of the pilot's movements, is being developed by
Korea Future Technology
.
Known as METHOD-1, the manned robot, which is thought to be intended for industrial use, is already extraordinarily impressive despite still being in the early stages of development.
Footage was recently uploaded by Vitaly Bulgarov, one of the project's 3D modelling designers.
"From a mechanical/software/hardware/electric engineering stand point it was quite an ambitious project that required developing and enhancing a lot of technologies along the way," he wrote.
"That growth opens up many real world applications where everything we have been learning so far on this robot can be applied to solve real world problems."
"One of such projects is already in development, but I'm not allowed to say more at this moment."
Source: Russia Today | Comments (12)
Tags: Robot, South Korea