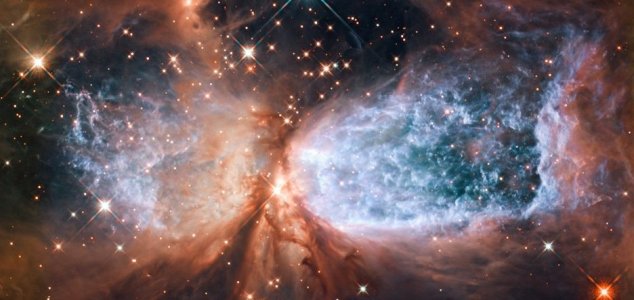 What happened to all the antimatter from the early universe ?

Image Credit: NASA / Hubble
A team at the CERN facility near Geneva, Switzerland have been experimenting with antihydrogen atoms.
In physics, it is predicted that for every particle of matter that exists there should also be a particle of antimatter. When the two particles collide, a large amount of energy is released, annihilating both.
One of the biggest mysteries of antimatter concerns the fact that the Big Bang should have produced both matter and antimatter in equal measure back when the universe began.
These days however just about everything we see is comprised of matter, not antimatter. So where did all the antimatter go ? It is a question that scientists have been trying to answer for years.
Now though, a team at CERN's ALPHA experiment have succeeded for the first time in trapping antihydrogen atoms long enough to compare them to regular matter hydrogen atoms.
The results show that the antihydrogen atoms gave off the same light spectrum as hydrogen atoms, further cementing the idea that one is an exact reflection of the other.
As to why the universe simply didn't collapse in on itself the moment it came in to being, ALPHA experiment spokesman Professor Jeffrey Hangst offered up the following response:
"Something happened, some small asymmetry that led some of the matter to survive, and we simply have no good idea what explains that right now."
Source: Big Think | Comments (52)
Similar stories based on this topic:
Tags: CERN, Antimatter