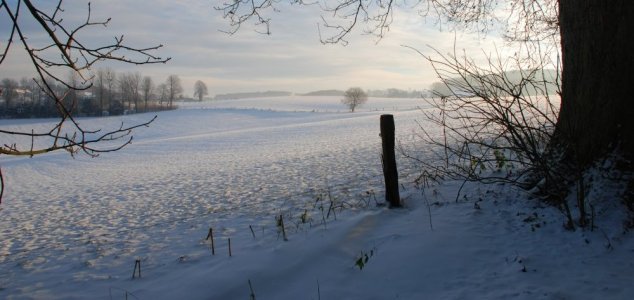 Is there an undiscovered primate roaming the wilds of North America ?

Image Credit: sxc.hu
Experienced tracker Christopher Bauer followed a set of large footprints for miles across North Dakota.
The incident occurred near Ellendale, Dickey County at Christmas after a family friend of Bauer reported seeing a large creature out of her kitchen window.
"She described him as a huge, hairy, ugly monster and I guess that kind of describes it, if a Sasquatch is looking through the window at you, that's how I'd describe him, too," he said.
Bauer set off to track the creature through the snow but soon found that its footprints, which measured 18 by 8 inches, went on for more than seven miles.
"Picked up the trail down that way about 20-yards in, right in the open and then crossed the highway and made his way to the hills, I think," he said. "He has a four foot stride and when he hits, he makes a deep impression. So it really wasn't hard to track him, it really wasn't."
Sadly though, despite following the trail for miles, Bauer ultimately failed to locate his quarry.
"The truth is out there. It's there. I know he is, I tracked him," he said.
A local news report with footage and photographs can be viewed -
here
.
Source: Grand Forks Herald | Comments (206)
Similar stories based on this topic:
Tags: Bigfoot, North Dakota