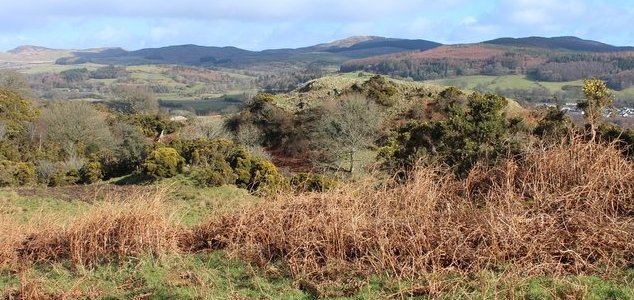 Trusty's Hill in Galloway.

Image Credit: CC BY-SA 2.0 Billy McCrorie
Archaeologists believe that they have located the site of a lost kingdom dating back to the Dark Ages.
The mysterious kingdom of Rheged, which thrived in Britain in the sixth century, was destroyed at the beginning of the seventh, leaving behind very little in the way of archaeological evidence.
Exactly where in Britain Rheged was located has long remained something of a mystery, but now the work of two archaeologists - Ronan Toolis and Christopher Bowles - could be set to change all that.
Back in 2012, an excavation at Trusty's Hill in Galloway, Scotland, revealed tantalising clues of a former royal stronghold. It appeared that sometime around 600 AD the summit had been heavily fortified with timber-laced stone ramparts and other supplementary defenses.
"This is a type of fort that has been recognized in Scotland as a form of high status secular settlement of the early medieval period," said Toolis.
"The evidence makes a compelling case for Galloway being the core of the kingdom of Rheged."
When Rheged was finally destroyed in a fire in the seventh century, the flames are thought to have burned so hot that parts of the ramparts actually melted and fused together.
It was a blaze that may have lasted days or even weeks before finally dying down.
"The deliberate and spectacular destruction of Trusty's Hills is a visceral reminder that the demise of this kingdom in the early seventh century AD came with sword and flame," the authors wrote.
Source: Seeker.com | Comments (8)
Tags: Rheged, Dark Ages