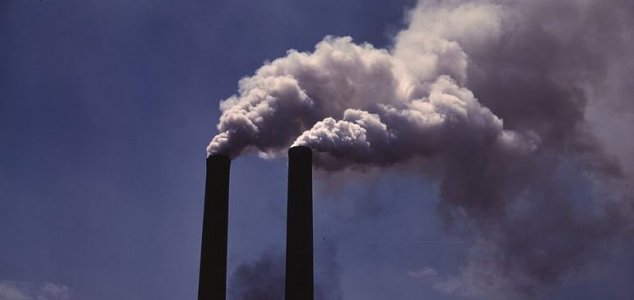 Air pollution is a major problem in cities all over the world.

Image Credit: PD - Alfred Palmer
Air pollution in Europe and North America may be 27 times more toxic than the smog over Chinese cities.
While there's no denying that China's big cities suffer from some serious air pollution issues, cities in the West - although cleaner in appearance - may actually be even worse in terms of air toxicity.
In the largest study of its kind ever undertaken, researchers found that the average annual exposure to fine particles ( also known as PM2.5 ) across 275 cities in China was five times the level recommended by the World Health Organisation (WHO).
Despite this however, the smog in China was found to be less toxic than that in Europe and North America because a lot of it contains natural dust blown in from arid regions.
In the West, by contrast, air pollution is mostly produced through industrial processes.
"Those relative risks are considerably less than those seen in Europe and the US," said Professor Frank Kelly. "For premature mortality we are working on a six per cent increase per 10mcg."
With the exception of large cities such as Beijing, Shanghai and Hong Kong, this means that air pollution over European and US cities is 27 times as toxic as that over Chinese cities overall.
"Toxic air causes havoc to people's health wherever in the world they live," said air pollution campaigner Areeba Hamid.
"We now know fumes from diesel vehicles are a lot more toxic than car companies claimed and this is a big cause of air pollution in Europe and North America."
"These companies have a lot to answer for, but so far they've managed to avoid any real accountability."
Source: Independent | Comments (11)
Tags: Smog, Pollution