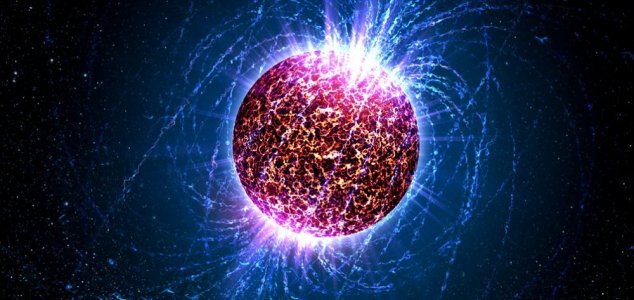 Are aliens producing these bursts ?

Image Credit: Casey Reed - Penn State University
A new paper has suggested that we may have already found evidence of intelligent extraterrestrials.
It's a phenomenon that has managed to defy explanation for years - powerful bursts of radio waves originating from far beyond our own galaxy that, despite lasting mere milliseconds, generate as much energy as the Sun does in an entire day.
Several possible explanations for these strange bursts have been put forward over the last few years, but now two researchers from the US have published a new paper detailing the possibility that this mysterious phenomenon may actually be evidence of an advanced alien civilization.
They began by determining whether it would be possible to create a radio transmitter large enough to create bursts that can be detected in other galaxies. A solar-powered transmitter covering a region twice the size of the Earth, they argued, should be enough to do the job.
Assuming that a sufficiently advanced alien civilization would have the resources to construct such a structure however, what exactly would it be used for ?
According to the researchers, the most likely answer is that these powerful bursts could be used to propel payloads of up to a million tons from one star system to another using light sails.
"Science isn't a matter of belief, it's a matter of evidence," said co-author Avi Loeb of the Harvard-Smithsonian Center for Astrophysics. "Deciding what's likely ahead of time limits the possibilities."
"It's worth putting ideas out there and letting the data be the judge."
Source: Tech Radar | Comments (22)
Tags: Radio Bursts, Extraterrestrial