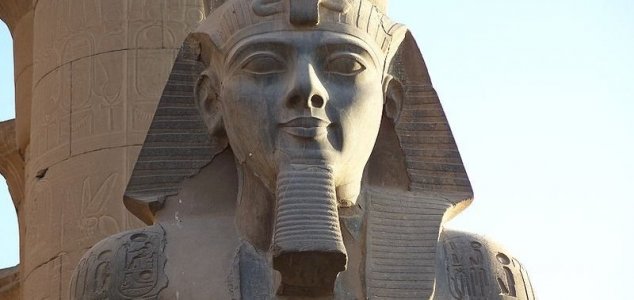 There are several existing colossi depicting Ramses II.

Image Credit: Public Domain
Archaeologists have confirmed the discovery of a 3,000-year-old Ramses II statue within a Cairo slum.
Hailed by the Egyptian Antiquities Ministry as one of the most important finds in years, the huge statue was found submerged in groundwater near the site of the ancient city of Heliopolis.
Ramses II (or Ramses the Great) was one of Egypt's most powerful rulers. Third of the Nineteenth Dynasty of Egypt, he was believed to have ruled from 1279 to 1213 BCE.
"Last Tuesday they called me to announce the big discovery of a colossus of a king, most probably Ramses II, made out of quartzite," said Antiquities Minister Khaled al-Anani.
"We found the bust of the statue and the lower part of the head and now we removed the head and we found the crown and the right ear and a fragment of the right eye."
A smaller statue of Pharaoh Seti II, Ramses II's grandson, was also unearthed at the site.
Experts are now tasked with carefully extracting and restoring both statues so that they can be displayed at the entrance of the Grand Egyptian Museum when it opens in 2018.
Source: Telegraph | Comments (11)
Tags: Ramses, Statue, Cairo, Egypt