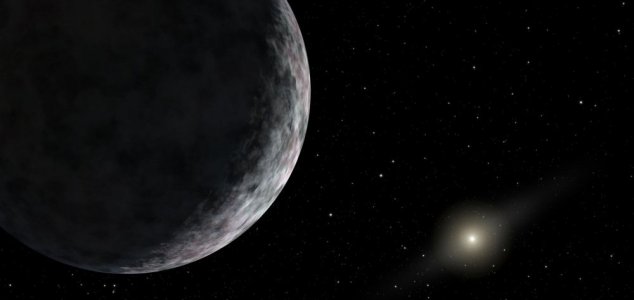 Could a whole planet lie undiscovered in the outer solar system ?

Image Credit: NASA
Astronomers from around the world have been combining their efforts to seek out the new planet.
Believed to be up to ten times the mass of the Earth and with an orbital period of up to 20,000 years, this enigmatic world has been the subject of intense debate ever since researchers at the California Institute of Technology first revealed that its existence might actually be a very real possibility.
Last year, planetary scientists Mike Brown and Konstantin Batygin created a mathematical model indicating that a Neptune-sized object in the outer solar system could be influencing the movements of six smaller Kuiper Belt objects which appeared to be behaving rather oddly.
Since then, astronomers from around the world have been gazing skyward in an attempt to locate the new planet and now, thanks to observations made by the SkyMapper telescope in Australia, a total of four new unknown objects have been identified in the outer solar system.
"We've managed to rule out a planet about the size of Neptune being in about 90 percent of the southern sky out to a depth of about 350 times the distance the Earth is from the sun," said lead researcher Brad Tucker from the ANU Research School of Astronomy and Astrophysics.
"With the help of tens of thousands of dedicated volunteers sifting through hundreds of thousands of images taken by SkyMapper, we have achieved four years of scientific analysis in under three days."
Efforts are now underway to study these new objects in more detail.
Source: Space.com | Comments (7)
Tags: Planet Nine