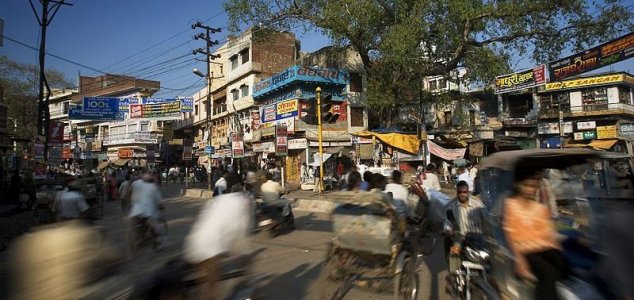 Who or what is responsible ?

Image Credit: CC BY-SA 3.0 Jorge Royan
An unseen individual in India has been reportedly going around cutting braids of hair off women's heads.
The peculiar string of incidents, which all occurred near the city of Dwarka, began when a woman named Munish reported having a chunk of her hair cut off while she was asleep.
"While she was lying in her bed, her grandchild noticed her hair lying on the ground," said local resident Vimal Kumar. "Everybody at home panicked because no one saw anyone cut her locks."
A second incident, which took place in a neighboring area, saw another woman, Sridevi, discover that someone had cut some of her hair off as well after her son found it lying on the ground.
"These incidents are bizarre as no one could see the person cut women's hair locks," said Vimal.
According to reports, at least 15 women have been targeted by the phenomenon to date.
Surinder Kumar, the Deputy Commissioner of Police, has since warned residents not to jump to conclusions by assuming that the mysterious hair cuttings are the work of witchcraft.
"The team is checking the CCTVs installed in the area," he said. "In fact, in one of the CCTV footages, three men could be seen. We have developed their photographs. It might be possible that they are targeting people so that they could easily rob them. They will be arrested soon."
Some samples of the hair have also been sent off for forensic analysis.
Source: News18.com | Comments (14)
Tags: Hair, India