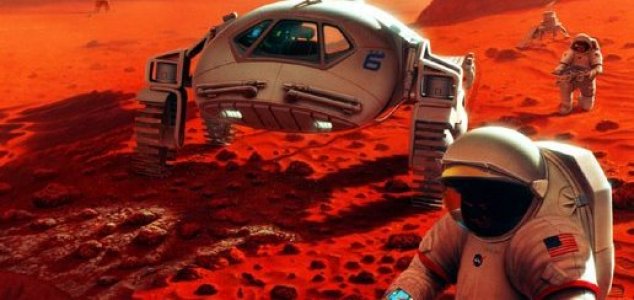 Who is going to be first to land humans on Mars ?

Image Credit: NASA/Pat Rawlings
The space agency has admitted that it cannot currently afford to land humans on the surface of Mars.
Despite making a great deal of progress with its Orion spacecraft and Space Launch System, NASA has revealed that its plans to send humans to Mars by the early 2030s may already be in jeopardy.
The problem is that there is insufficient funding available to develop the vehicles that will be needed to land astronauts on the planet's surface and to then bring them safely back home again.
While it may eventually be possible to see NASA astronauts going in to orbit around Mars, actually landing on the surface is never going to happen unless this particular hurdle can be overcome.
"I can't put a date on humans on Mars, and the reason really is... at the budget levels we described, this roughly two percent increase, we don't have the surface systems available for Mars," said the space agency's chief of human spaceflight William Gerstenmaier.
"And that entry, descent, and landing is a huge challenge for us for Mars."
The news suggests that private space firms such as SpaceX and Blue Origin might actually be in with a chance of placing a human on Mars before NASA does.
Elon Musk's timetable in particular currently aims to achieve this by as early as 2025.
Source: Independent | Comments (24)
Similar stories based on this topic:
Tags: NASA, Mars