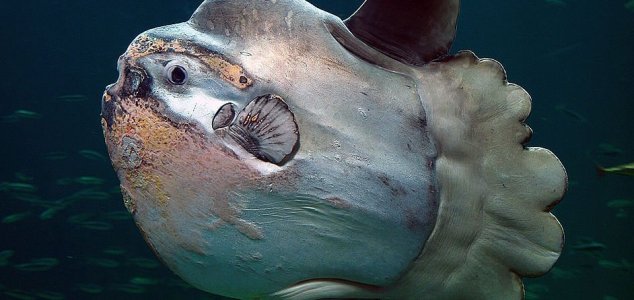 Some sunfish species (pictured) can grow to enormous sizes.

Image Credit: PD - Per-Ola Norman
Marine researcher Marianne Nyegaard has identified the first new species of sunfish in over 130 years.
Despite measuring nine feet in length and weighing in at over two tonnes, this massive fish, which is native to the Pacific Ocean, had somehow managed to completely elude detection.
Its eventual discovery only came after Murdoch University researcher Marianne Nyegaard started analyzing DNA samples of sunfish for her PhD dissertation back in 2013. Despite there being only three known species at the time, her findings seemed to suggest that there might be a fourth.
Dubbing the mystery species
Mola tecta
, or the hoodwink sunfish, she spent the next few years travelling thousands of miles in an effort to collect samples and catalogue specimens.
"Finding these fish and storing specimens for studies is a logistical nightmare due to their elusive nature and enormous size, so sunfish research is difficult at the best of times," she wrote.
"Early on, when I was asked if I would be bringing my own crane to receive a specimen, I knew I was in for a challenging - but awesome - adventure."
Source: Smithsonian Magazine | Comments (6)
Tags: Sunfish