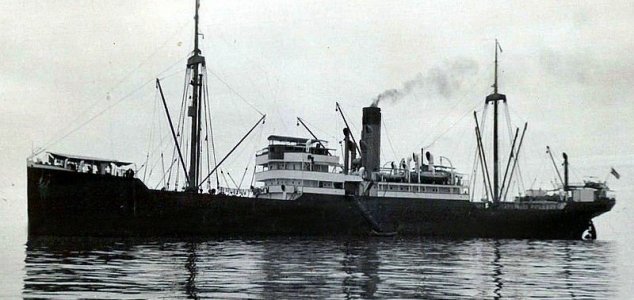 Is the SS Minden's lost treasure still sitting on the seafloor ?

Image Credit: Nikolaus Sturzl
A chest thought to be filled with Nazi gold has been found in the wreckage of the scuttled SS Minden.
The ship, which has been located at the bottom of the Atlantic Ocean near Iceland, was thought to have been hauling over $130 million worth of gold from South America to Nazi-occupied Europe.
After being loaded by officials from Banco Germanico, it left Brazil on September 6, 1939 before being spotted by two British cruisers - the HMS Calypso and HMS Dunedin - out at sea.
To prevent its valuables from being captured by the Allies, the crew deliberately scuttled the ship and left it to sink to the bottom of the ocean.
British treasure hunters are now attempting to acquire permission from authorities in Iceland to cut a hole in the ship's hull so that the chest can be recovered and taken back to the UK.
It is believed that it could contain as much as four tons of the precious metal.
Whether the vessel really does contain such a large haul of gold however, as well as whether the researchers will be granted permission to retrieve it, remains for the moment at least, unclear.
Source: Birmingham Mail | Comments (2)
Tags: Nazi, Gold, Shipwreck