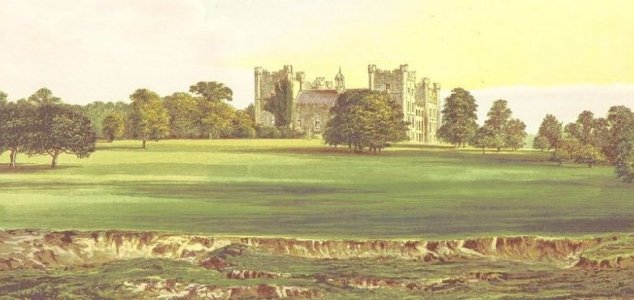 Lumley Castle, County Durham.

Image Credit: PD - Mechanical Curator collection
An anonymous guest has returned a stolen key to Lumley Castle hotel in Durham after four decades.
For the staff at the 600-year-old castle, the key's disappearance had remained an enigma for years.
Designed to fit the heavy wooden doors of the castle's banqueting hall, the key had disappeared without a trace in the 1970s and hadn't been seen since, despite extensive search efforts.
It wasn't until it was suddenly returned to the castle recently alongside a typed note that the mystery of where it had been all these years finally started to make sense.
The note was signed by an individual who identified himself only as John. It read:
"Back in the 1970s, to my shame, I arrived home with the enclosed key after an intoxicating evening at Lumley Castle. The key, to the best of my memory, fits the outside door in the banqueting hall."

"It has been on my bookcase for around 40 years, I have moved house four times since that time and now reside back in the south of England."

"Over the years my conscience reminded me of those good days in the North East but it is time to correct the matter, so with sincere apologies I duly return the key to you."
Hotel staff are now attempting to track the man down so that they can thank him for returning it.
"We hope that someone will know who he is so we can tell him that we forgive him and are very grateful that it's back at Lumley," said sales manager Lauren Colledge.
Source: The Guardian | Comments (4)
Similar stories based on this topic:
Tags: Castle, Key