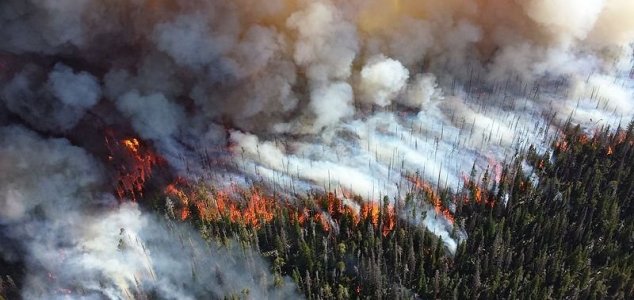 Wildfires are just one of the consequences of rising global temperatures.

Image Credit: Mike Lewelling
Scientists have warned that extreme weather events could prove devastating by the end of the century.
In what has been described as a "much needed wake-up call" to governments across the world, the new findings, which come courtesy of scientists at the European Commission, indicate that extreme weather is likely to become an increasingly major cause of death in the coming decades.
Runaway climate change will bring, among other things, intense heatwaves, flooding, drought and wildfires as well as a rise in the number of people suffering from starvation and infectious diseases.
"This is a stark warning showing why we need greater action on climate change fast," said Friends of the Earth campaigner Donna Hume. "People across the globe are already dying due to extreme weather events and without concerted action this will get worse, including right here in Europe."
The World Wildlife Fund (WWF) has also warned about the dangers of ignoring the report's findings.
"The evidence keeps on stacking up - climate change should be one of our top public policy concerns," said head of climate and energy Gareth Redmond-King.
"This report reinforces what we know about the impacts and unless we tackle the problem, that will put strain on our health and welfare systems, and ultimately cost lives."
Source: Independent | Comments (102)
Tags: Extreme Weather, Global Warming