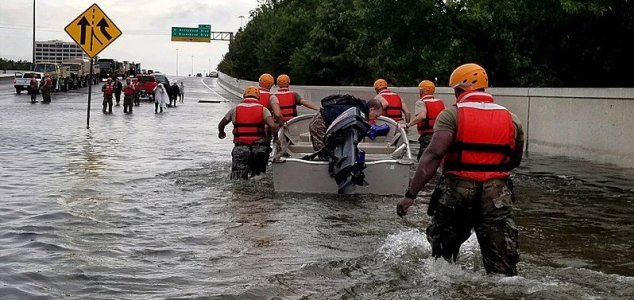 Extreme weather events have been on the rise in recent years.

Image Credit: US Army / Zachary West
1,000 risk management experts from around the world have outlined this year's top man-made threats.
The annual survey deemed the ongoing environmental consequences of global warming, such as hurricanes and flooding, to be the single largest threat to mankind over the next 12 months.
Last year, hurricanes Harvey, Irma and Maria caused $200 billion worth of damage while record temperatures were reported across parts of Europe, Africa, South America, Russia and China.
Unsurprisingly, the risk of nuclear war with North Korea was also high up on the list with 93% of respondents predicting worsening "political or economic confrontations/frictions between major powers" and 80% referencing risks relating to "state-on-state military conflict or incursion."
Cyber-attacks were also listed as a significant concern, especially those involving the theft or release of private information from government computer systems or major online services.
"Humanity has become remarkably adept at understanding how to mitigate conventional risks that can be relatively easily isolated," the report stated.
"But we are much less competent when it comes to dealing with complex risks in the interconnected systems that underpin our world, such as organizations, economies, societies and the environment."
Source: USA Today | Comments (21)
Tags: Weather, Global Warming