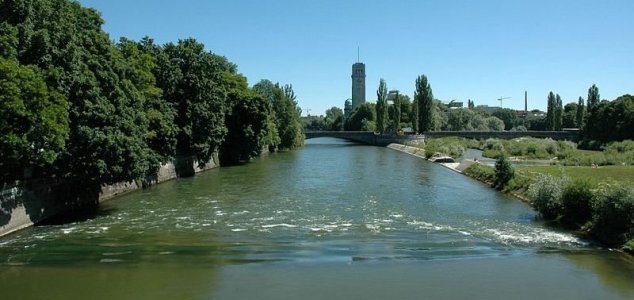 Would you swim to work ?

Image Credit: CC BY-SA 3.0 Bernd Reuschenberg
Benjamin David, who lives in Munich, shuns public transport in favor of diving in to his local river.
Tired of cycling or taking the bus to get to work every morning, the swimming fanatic has found that jumping in to the River Isar is a much quicker and far less stressful solution to the daily commute.
With his laptop and dry clothes packed inside a waterproof bag, the beer garden worker regularly heads down to the river bank and lets the current take him all the way to his place of employment.
"It is beautifully refreshing and also the fastest way," he said during a recent interview. "I used to go by bike or bus or car or on foot and you need much longer."
"Today the current was quite strong and I only needed about 12 minutes. I mostly do this in summer. I am a bit of a wimp, but you can also do it in winter, then I've got a longer wet suit."
Source: Huffington Post | Comments (19)
Tags: Munich, River, Swimming