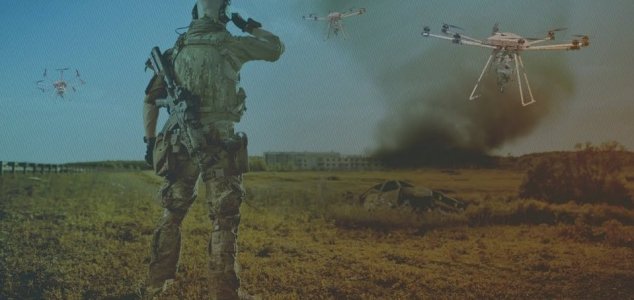 Should we really be arming drones with guns ?

Image Credit: YouTube / Duke Robotics Inc
Duke Robotics has come up with a weaponized drone capable of aiming and shooting while in mid-air.
The TIKAD drone, which won an award for security innovation from the US Department of Defense, has been hailed as an important new tool in the war against terror.
Capable of being fitted with either a gun or a grenade launcher, the drone can be remotely controlled from a safe distance so that it can enter dangerous combat scenarios without risk to its operators.
But just how safe is a drone like this and what would happen if it fell in to the wrong hands ?
"Big military drones traditionally have to fly thousands of feet overhead to get to targets, but these smaller drones could easily fly down the street to apply violent force," said Professor Noel Sharkey, a robotics expert from the University of Sheffield.
"This is my biggest worry since there have been many legal cases of human-rights violations using the large fixed-wing drones, and these could potentially result in many more."
There are also fears that ISIS could copy this technology and create their own killer drones.
"We already know that Islamic State is using drones laden with explosives to kill people," said Prof Sharkey. "What's to stop them from getting their hands on this ?"
Source: BBC News | Comments (12)
Similar stories based on this topic:
Tags: Drone