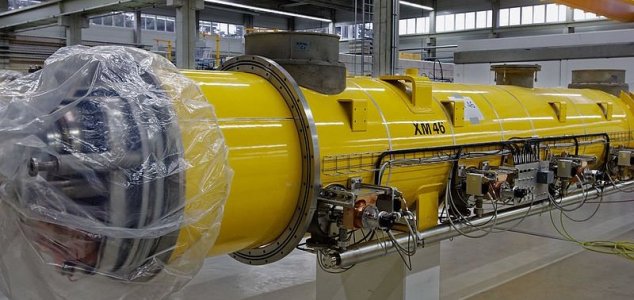 The facility is set to begin operations soon.

Image Credit: CC BY-SA 3.0 Dirtsc
The European X-ray Free Electron Laser (XFEL) is able to recreate the conditions found inside the Sun.
Located in Hamburg, the new machine acts in much the same way as a high-speed camera and is capable of capturing images of atoms within the space of a few millionths of a billionth of a second.
"The laser is the biggest, and the most powerful, source of X-rays ever made," said Olivier Napoly of the French Atomic Energy Commission.
Scientists are hoping that the XFEL will help them to investigate the architecture of viruses and cells and to recreate some of the conditions found inside stars and planets.
An accompanying optical laser will also make it possible to exert extreme pressures.
"The pressures you can produce are enormous; 10 million atmospheres and above, which is more than three times the pressure at the center of the Earth," said Professor Justin Wark.
Source: The Guardian | Comments (3)
Tags: Laser, XFEL