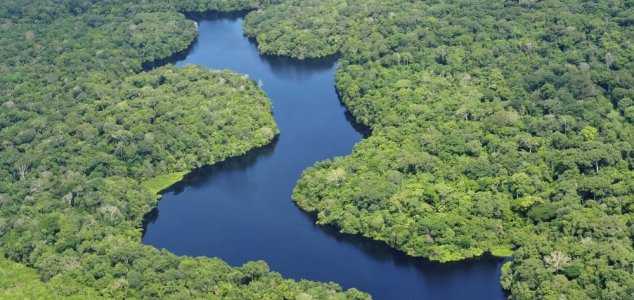 The Amazon is a treasure trove of new species.

Image Credit: CC BY-SA 2.0 CIAT
Researchers have discovered hundreds of new plant and animal species in the Amazon over the last few years.
Given that it spans a region of more than four million square miles, it is no surprise that the Amazon rainforest, which contains as much as ten percent of the world's total plant and animal species, is offering up new discoveries on a regular basis.
According to the results of a recent two-year review conducted by the World Wildlife Fund (WWF), from 2014 to 2015 researchers managed to discover a whopping 381 new species.
Among these were 216 plants, 93 fish, 32 amphibians, 20 mammals, 19 reptiles and one bird.
Sadly though, due to ongoing deforestation in the region, it remains unclear how many of these new species are in danger of disappearing before scientists have even had a chance to study them.
Source: National Geographic | Comments (8)
Tags: Amazon, Rainforest