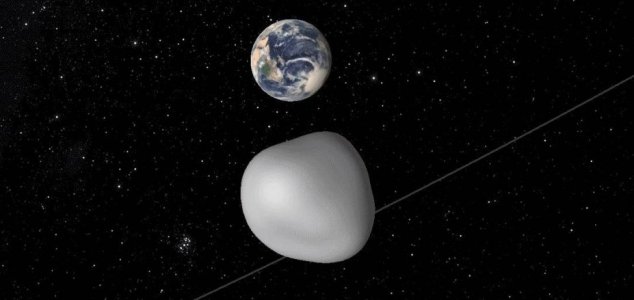 It turns out that Florence actually has two small moons.

Image Credit: NASA
Known as Florence, the 2.7-mile asteroid is the largest near-Earth object ever recorded by NASA.
When it was revealed recently that this enormous space rock was set to pass the Earth at the beginning of September, the news was met with an understandable degree of unease.
Despite assurances that it would pass by at a distance of 145 million miles - 18 times the distance of the Moon - its size at almost 3 miles across is bigger than anything NASA has ever tracked before and a collision with the Earth would have caused untold devastation and destruction.
Thankfully though, as predicted, it has since been confirmed that Florence has safely passed us by.
"While many known asteroids have passed by closer to Earth than Florence... all of those were estimated to be smaller," said Paul Chodas of NASA's Center for Near-Earth Object Studies.
"Florence is the largest asteroid to pass by our planet this close since the NASA programme to detect and track near-Earth asteroids began."
Source: Independent | Comments (26)
Tags: Asteroid, Earth, Florence