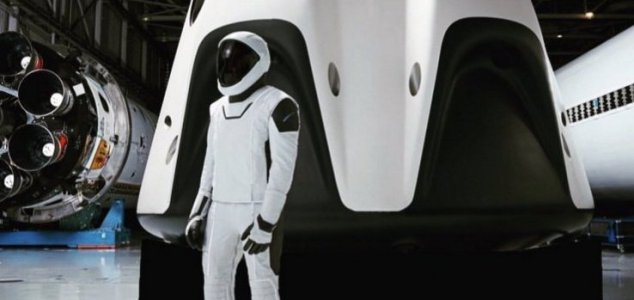 The spacesuit is shown alongside a Crew Dragon capsule.

Image Credit: SpaceX / Elon Musk / Instagram
Elon Musk has followed up last month's teaser image with a full photo of the firm's new spacesuit design.
Back in August, the SpaceX CEO had posted an image on Instagram showing the upper torso and helmet of the company's futuristic new spacesuit.
Now in a second Instagram post, Musk has revealed what the entire thing will look like.
Exhibiting a sleek black-and-white aesthetic, the suit certainly looks the part. According to Musk, it is an actual functional, fully-tested prototype and not simply an artist's mock-up.
The new image also shows a SpaceX Crew Dragon - a spacecraft that will be capable of taking astronauts up to the International Space Station and potentially even all the way to Mars.
Both are likely to see action for the first time within the next couple of years.
Source: News.com.au | Comments (11)
Tags: SpaceX, Spacesuit