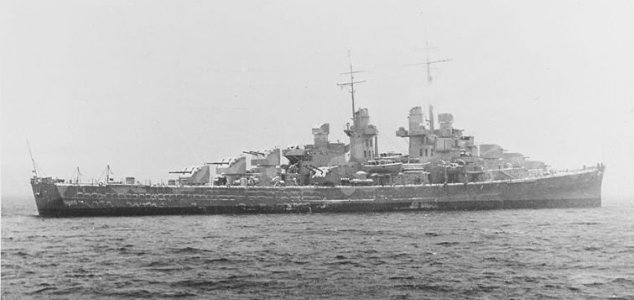 Was the ship attacked or did something else happen ?

Image Credit: US Navy
Scientists have been working to solve one of the most enduring maritime mysteries of the modern age.
On July 19, 1918, the USS San Diego had been heading towards New York and was only a few miles offshore when it was suddenly hit by a huge explosion on its port side.
The damage was extensive and the ship went down within a mere 30 minutes.
Four crew members were killed by the explosion itself and a further two drowned, however remarkably the vast majority of the 1,180 men on-board survived, including the captain who was the last to leave.
Exactly what had caused the disaster would go on to remain a mystery for almost a century.
Was the ship hit by a German torpedo, did it run in to a mine in the water or, unthinkably, did a member of the ship's own crew carry out an act of sabotage ?
Now in a renewed bid to find the answer, the U.S. Naval History and Heritage Command is deploying an underwater drone that will help to build up a complete 3D picture of the ship's wreckage.
If everything goes well, the data should make it possible to determine what really happened.
"We are definitely drawn to this site because of the mystery of how it sunk and our desire to set the record straight," said underwater archaeologist Alexis Catsambis. "We believe we have a unique opportunity here, combining scientific data and archival research to answering this question."
The results will be released to coincide with the 100th anniversary of the sinking next summer.
Source: San Diego Union-Tribune | Comments (29)
Tags: USS San Diego