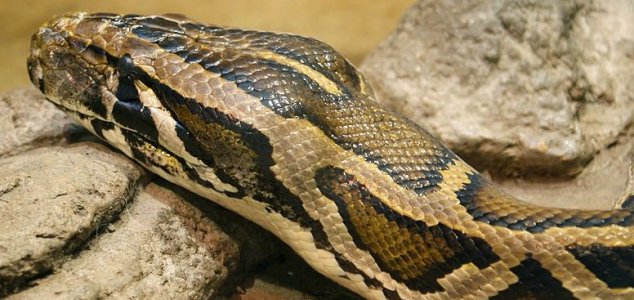 How would you react to finding two of these in your bathroom ?

Image Credit: Tim Vickers
Petrina Murphy discovered the pythons wriggling around in her shower after they fell from a skylight.
Finding a spider in your shower is bad enough, but for a 41-year-old Australian mother recently, anything would have been better than to find two large snakes battling it out in her bathroom.
"I'm just glad the shower was clean so I was able to get some photos and video without it being embarrassing," she told Caters News.
It was actually her 16-year-old son, Callum, who first discovered the reptiles.
"For people with a phobia it would be like something out of a nightmare, but I've never been particularly scared of snakes and we're pretty used to them out here," said Petrina.
"I would much rather get rid of them myself and know they're gone than have to deal with worrying about them finding their own way into the house."
Source: Inside Edition | Comments (10)
Similar stories based on this topic:
Tags: Snakes, Pythons