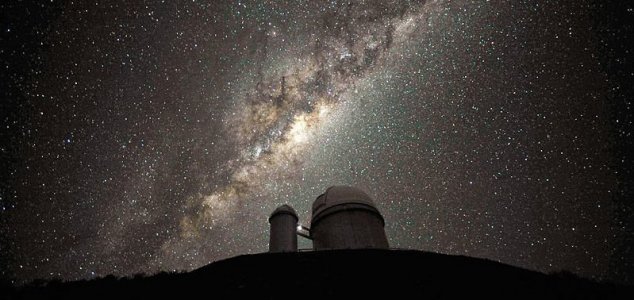 What will be getting announced on Monday ?

Image Credit: CC BY 4.0 ESO / S. Brunier
Astronomers have revealed that they will be sharing a major new discovery with the world on October 16.
The press conference, which will take place on Monday at the European Southern Observatory's Headquarters in Garching, Germany, will be introduced by ESO Director General Xavier Barcons himself and feature talks by representatives from research groups across Europe.
According to the press release, the event will "present groundbreaking observations of an astronomical phenomenon that has never been witnessed before."
The last time there was a major announcement of this nature was when astronomers at the Laser Interferometer Gravitational-Wave Observatory (LIGO) detected gravitational waves for the first time.
Whatever the announcement is this time, it certainly sounds as though it will be something special.
Update:
Details about the announcement can be viewed -
here
.
Source: ESO | Comments (33)
Tags: ESO, Discovery