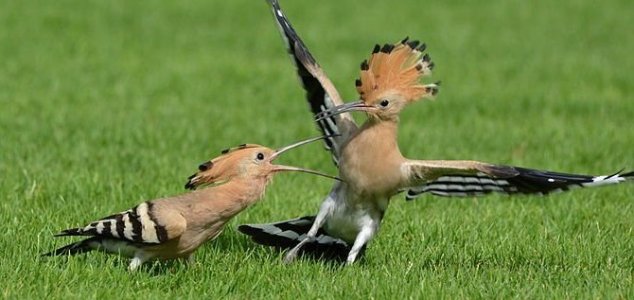 The new species was likely a relative of today's hoopoes.

Image Credit: CC BY-SA 3.0 Jaiprakashsingh
A prehistoric species of bird that preened itself like a flamingo has been discovered in Germany.
The fossil, which was unearthed at the Messel Pit site near Darmstadt, was so well preserved that even the bird's preen gland, which is found in the tails of modern birds, was completely intact.
"This gland is situated at the base of the tail and secretes an oil that contains a variety of wax organic compounds that play an important role in preening - that is feather maintenance," said Dr Shane O'Reilly from the Massachusetts Institute of Technology.
"Our study reports the exceptional molecular-level preservation of a fossil uropygial - or preen gland - from a 48-million-year-old bird. We demonstrate under suitable environmental conditions, fatty tissues - those rich in lipid molecules - are incredibly decay resistant."
"Our study calls for more detailed molecular-level investigations of other animal fossils."
Source: The London Economic | Comments (2)
Tags: Bird, Fossil, Germany