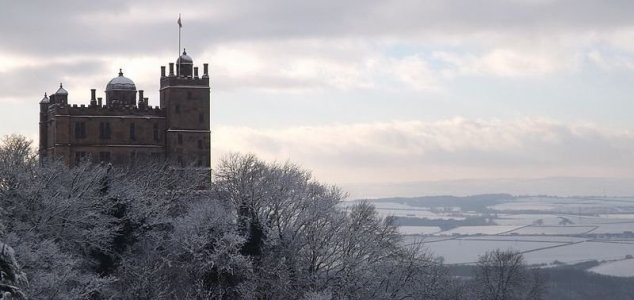 Would you spend the night here ?

Image Credit: CC BY-SA 3.0 Robbogreen13
Built on an ancient burial ground, Bolsover Castle in Derbyshire has a reputation for being haunted.
Once home to William Cavendish, the castle, which was built in the 17th century, is said to be inhabited by the spirit of a young boy who grabs the hands of unsuspecting visitors.
Other phenomena reported at the castle include the sound of footsteps in the halls, doors slamming by themselves, muffled voices, unexplained cold spots and the feeling of being pushed.
Security guards have also reported mysterious lights and disembodied screams late at night.
The building was deemed 'England's spookiest' by staff at English Heritage (EH) - a registered charity responsible for looking after more than 400 of England's historic buildings and monuments.
In second place was 900-year-old Kenilworth Castle in Warwickshire where visitors and staff have reported sightings of a strange figure and the smell of fresh pipe smoke.
Carisbrooke Castle on the Isle of Wight also made it on to the list thanks to tales of a young girl who was said to have drowned in a well on the property and now haunts the building's corridors.
"Our sites are soaked in history and from bloody battles to dark deeds, not all of their stories are sweetness and light," said English Heritage's Lucy Hutchings.
"Our castles and palaces can be eerie places and some of our team have seen and heard things they can't easily explain."
Source: BBC News | Comments (4)
Tags: Bolsover Castle, Haunted